Why LA County Needs New Republican Leadership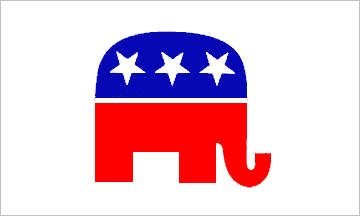 We've recounted several times that the Republican party under control of Linda Boyd here in LA has got to make some radical changes if we ever want to elect any GOP candidates in LA.
Its bad enough that Linda and her husband Doug treat the party as their personal little social club and do stupid shit like endorse James Kenneth Hahn for Mayor, while never supporting actual Republicans like Walter Moore or going a step further and trying to recruit someone who could win like Keith Richman to run.
One of the problems the Republicans have is their constant rebuffing of gay Republicans. Now Mayor Sam is not gay, but to me a Republican is a Republican. The GOP in LA could make HUGE strides in local races if they could begin to include gays in the mix. Many gays are high income indiviuals with views that reflect a world with limited government and a strong defense. But for now many gays toss that aside because stormtrooper Republicans have hang-ups about buggery. Hey, no one is having sex in the voting booth, so get a grip. Even though they want lower taxes and less government, most gays still vote Democratic.
A recent, terrible example was the treatment by some Republicans of fellow GOP stalwart Mike Gin, now Mayor of Redondo Beach. Mike is a hard line conservative, but he happens to be homosexual. So what? If the guy is going to cut my taxes, I don't care if he has a boyfriend. Luckily, despite some pretty rotten things done by assorted Republican right wing nut jobs, the voters in Redondo did the right thing and elected Mike with 60% of the vote.
Today, Boi from Troy
has a great article
about inclusion of gays in the party.
We can only hope that new leadership comes soon to the GOP.