Bedtime Snack from your Uncle Sam
Happenings around the LA political world to chew on before you go to bed...just about every one of these stories constitutes billable work for Political Consultant/Private Citizen John Shallman.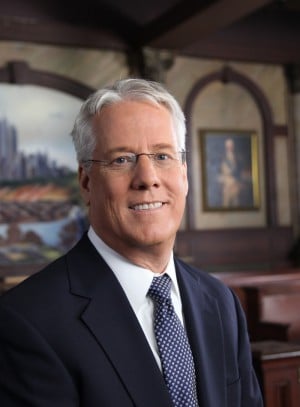 Greg NOT Greig
City Attorney candidate
Mike Feuer wants you to remember that opponent Greg Smith is not Greig Smith
, former Councilman. So he has sent out a mailer. No matter. The only two names you'll need to know come the general election is Smith and Trutanich.
Clinging to her Mayoral campaign, Wendy Greuel,
in a Bob Dole move
, sends a piece to mailboxes
accusing fellow candidates Eric Garcetti and Jan Perry of lying about her record
. Next thing she'll be telling us she paid for the microphone.
Jan Perry puts out a mailer with Wendy Greuel's Republican voter registration
. Wendy shoots back with
a photo of the pixie at the 2012 Democratic National Convention
. It was probably shot right after this great moment for LA Democrats:
A big day in endorsements for Wendy Greuel. First, she got the nod from Orange County Congresswoman Loretta Sanchez, best known for her "colorful" Christmas cards and
alleged affairs with military officers turned lobbyists
. Later in the day, Wendy was backed by the far more boring Apartment Association of Greater Los Angeles;
the endorsement now raising significant concerns with tenant and affordable housing advocates
.
Hey, Loretta!
Meet Dante Atkins
. DailyKos blogger and Democratic Party activist who may be Wendy Greuel's worst nightmare. Atkins is a prolific Tweeter with fairly frequent posts at Twitter hitting hard on Greuel's misdeeds and missteps. Of note, Atkins catches that Wendy's new "Truth Squad" web pages is still
claiming the millions of dollars Greuel says her office save the City, yet debunked by the LA Times
, and the
slimeball move by the Greuel campaign to release the past arrest record of a reporter
who made public records requests of the Controller's office.
Familiar with the Hollywood Community Plan?
Wendy Greuel was against it before she was for it
, most likely the result of a come-to-Jesus sit down with
Boss D'Arcy
. Former City Planner and hero to low-density activists,
Dick Platkin, writes at Ron Kaye
why the Plan, based on completely inaccurate data about the expected growth of Los Angeles, is a really bad idea. If adopted citywide, it could lead to massive densification and perhaps high rises in bucolic places like Sunland-Tujunga, Studio City, Valley Village and elsewhere. But Wendy now LOVES it!
We alluded to Wendy's "Truth Squad" (snicker)...LOTS more on that in the coming days.
And finally, if you want a laugh in this election season (and we all need one about now), check out the Twitter page of
@eric_garcetti
. Nope, not
that
Eric Garcetti
, but a fictionalized version of the District 13 Councilman turned Mayoral candidate who Tweets that "The
#ecofriendly
future
#vegan
in me wants 2 say "No" to
#tacos
de carnitas but the
#Latino
side of me keeps saying "Si! Si!"" and that "
#teamgarcetti
has harvested enough rainwater to irrigate every lawn in Studio City today!" This Eric Garcetti not only wants to be your next Mayor but "Your next best friend. Your next everything."
Sweet dreams!
Labels: Boss D'Arcy, dante atkins, dick platkin, eric garcetti, greg smith, greig smith, hollywood community plan, jan perry, john shallman, lorretta sanchez, mike feuer, twitter, wendy greuel truth squad