The Greater Los Angeles Chapter of the Society of Professional Journalists (SPJ-LA) held a "Political Party" this past Wednesday night at the Redwood Bar & Grill with political guru and Cal State Fullerton professor, Raphael Sonenshein. Advance apologies for the quality of the lighting--it wasn't the best lit room--but the sound is good (Beastie Boys and Neil Diamond samplings notwithstanding).

There was a contingent from Cal State Fullerton as well as a number of SPJ-LA members like SPJ-LA Vice President Alice Walton of City News Service, SPJ-LA Membership Director Claudia Peschiutta of KNX 1070, SPJ-LA President David Dow (former CBS News correspondent), SPJ-LA Board Member Joel Bellman of Supervisor Yaroslavsky's Office, and several others.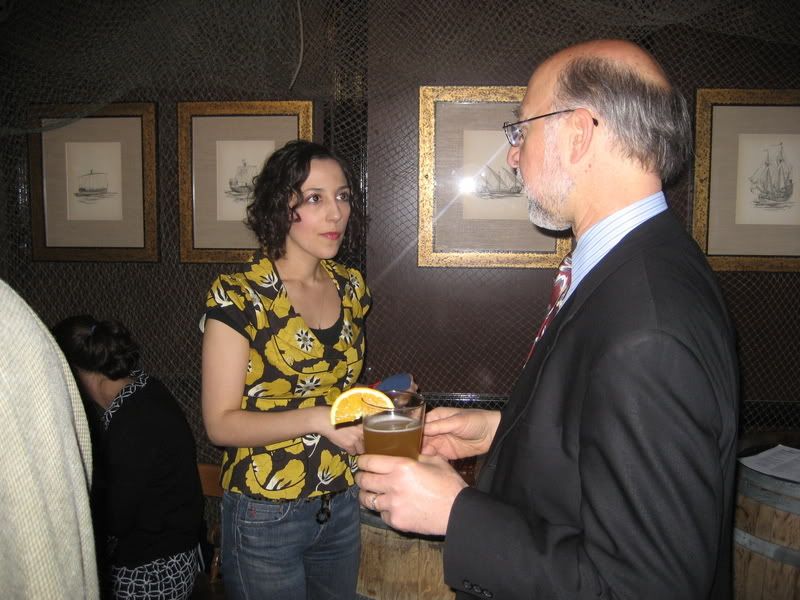 Some interesting tidbits:
Yes, several of us did try to elicit an answer from Joel regarding the mayoral race but he stayed on message (Yaroslavsky is not running).
Sonenshein blogs at the Jewish Journal; it's called Jews Choose 2008.
Sonenshein talked about issues facing African-American candidates, the National Campaign Press, the Age Factor with McCain, the dysfunctional Clinton campaign, how Obama needs to go on the offensive, rebellious voters and much more (including some interesting thoughts/advice on Ferraro, Spitzer and Patterson).
Video 1
Video 2
Video 3
Video 4
Video 5
Video 6
Enjoy ...


Labels: 2oo8 presidential campaign, raphael sonenshein, Redwood Bar and Grill, SPJ-LA