Friday Free for All: That's SO Jerry Edition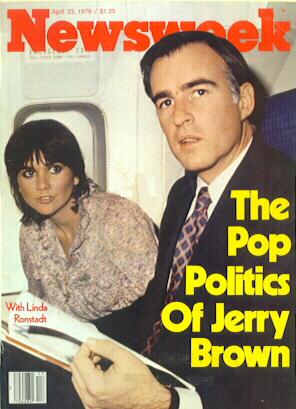 Antonio Villaraigosa came to Sacramento this week to call for the nuking of
Proposition 13
. Wednesday, the Mayor was dissed by Governor Brown who says he's not interested in making any changes to the holy grail of California politics.
"I will focus my attention on ensuring financial stability and making the state more efficient," Brown told the Associated Press.
Last year the
City Clowncil voted to boycott doing business with any company based in Arizona in protest of the Grand Canyon state's successful immigration reform law
. Since then, the City has failed to avoid to do business with Arizona companies. The latest opportunity to give an economic whammy to our neighboring state exists in the form of
a pending $90 million contract with Arizona based Honeywell, to upgrade computer systems at LA's sewage treatment plants
. The computers are needed to replace out of date monitoring systems and help alleviate the odds of an ecological disaster. Councilman Ed Reyes plans to vote no on the contract and a losing bidder is trying to peg a second chance to the boycott being complied with.
Joseph Mailander interviews Austin Beutner
. After reading it, I'm of the mind that Beutner is either the best or the worst candidate in the race. Talk about confusion!
Congressional redistricting may force Congressmen Brad Sherman and Howard Berman into a contested Democratic primary battle against one another.
Supporters of Israel are concerned about the matter as Berman, a noted staunch supporter of the Jewish state - a rare find in the Democratic party these days - is the ranking member on the House Foreign Affairs Committee. While not questioning Sherman's commitment to Israel, he does not have the seniority to replace Berman on the panel.
President Obama is on a tour to get America working again.
But he's traveling in a Canadian made bus.
Labels: Arizona Immigration Law, boycott, brad sherman, howard berman, Jerry Brown, mayor antonio villaraigosa, President Barack Obama, prop 13