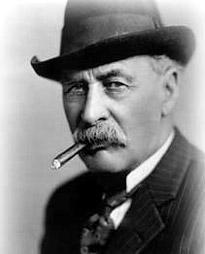 We're not big fans of Street Hassle's Mulholland Terrace, with his often bigoted screeds against anglos and Protestants combined with some behind the scenes antics focused on we Mayor Sam bloggers, but one of the things the blogger does well is to interview candidates for office, garnering interesting insights and in most cases offering up un-biased analysis.
At the Hassle, a profile of insurgent Mayoral candidate and popular talkradio host, Kevin James. Terrace is down the line a status quo, left leaning kind of guy more in tune with Eric Garcetti, Wendy Greuel and the Mayor but he adroitly, honestly and objectively serves up what James' chances may be, with a teeming generosity not seen by bloggers aligned with Terrace, either personally or philosophically.
Definitely check out
the piece
, a good read, (Terrace promises more with James as the campaign develops), and then blog away dum dums.
Labels: kevin james, mulholland terrace, Street Hassle