Wing Nuts for Jim Hahn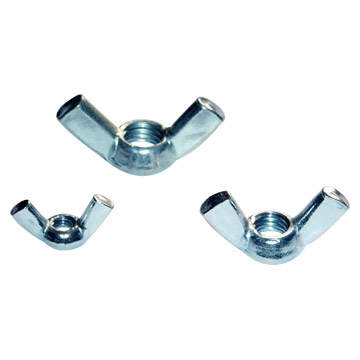 County seal crusader David Hernandez proves that even a good guy can make a mistake once in a while.
He just sent out a missive that was passed on to us asking folks to support Jim Hahn, in part, because it was the ACLU morons who scared the diarrhea out of the blowhard county supes who wiped clean our old county seal. Of course, Jim Hahn never came out in defense of the county seal (designed by his own dear old dad) until he was 20 points behind with less than a month to go in the election of his life.
Indeed, we detailed how the Mayor De Caca himself finally got religion
at the last minute and came out in favor of the seal. As well, no one has proven that Tony Villar opposed the seal to begin with.
Interesting too that Hernandez's endorsement of LA's version of Gray Davis comes just as Jimmy Boy tossed his support to the new efffort to once again bring back the old seal. I truly hope this is no quid pro quo, ehh Dah-vid?
You see my friends, Jim Hahn has no record to run on and perhaps a criminal one coming his way. All of this crap - the seal, claiming Tony raped a woman with box cutters, the Carlos Vignali letter, all of it - is designed to take your eyes off a failure of an administration that has been described as the most unethical since
Frank Shaw
(sorry Frank, nothing personal). He wants you to worry about this kind of crap, and not that he has accomplished nothing in terms of the things he promised he would do four years ago when elected.
Mack Reed by the way
goes into this in more detail at LA Voice
- how the mayor is trying every dirty trick in the book to sway the spotlight off his sorry ass.
So in desperation, Jimmy Hahn is firing up - and using - the right wing nuts because he lost the Blacks and the Valley voters who once supported him. Trouble is, the right wing nuts are letting themselves be used. Jimmy is running around with an metaphoric elephant on his lapel as if he is no less a socialist than Tony Villar. Well the right wing nuts better take a look at Jimmy Hahn's support for Special Order 40, socialist schemes like the housing trust fund, banning Wal-Mart and his coziness with the unions. Oh yea, Jim is a Reagan Republican.
For those of you Republicans who are on the fence - know that a lot of Republicans such as Richard Riordan and many Valley leaders are supporting Villaraigosa. You can judge these two guys on the issues and make a decision - fair. But don't fall into the trap that even some top notch radio broadcastes such as Doug McIntyre and Al Rantel are falling into. Jim Hahn is not a conservative nor even one iota more conservative than Tony Villar. Kam Kuwata has slyly created an unholy alliance with Wacko Walter, Hal Netkin and other wing nuts that is going to come back to haunt them.
I can say these things, because I - Mayor Sam - am a bit of a right wing nut myself. But I will not be fooled by Jimmy Hahn. Sure, I may be taking a dump in the toilet with my vote for Tony Villar, but I'll gamble with new shit, than the same old stinking shit I've been dealing with for four years now.