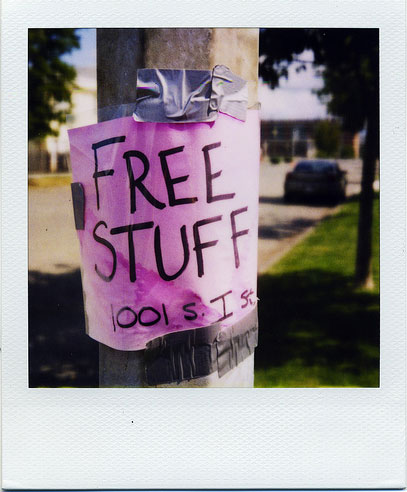 Mayor Villaraigosa likes free stuff; apparently so does Sheriff Lee Baca. Since assuming office the Sheriff has
received over $120,000 in free gifts from companies that do business with the Sheriff's office.
Here's yet another reason to stand up for public employee unions: two
LA traffic officers have been creating porn films while on the job
. And KNBC is reporting
City officials failed to discipline the duo
.
Film and television executives who shoot outside LA are finding these productions are often more positive than those locally.
The Midwest work ethic of residents in places like Chicago and Pittsburgh was noted by one producer.
Carmen the Clown jumps the shark once again and is now going after sponsorship signs for sports teams inside City parks.
Of course, revenue from these signs support youth sports. Bernard Parks had it right when he said "This is ludicrous. We shouldn't have to waste our time with something like this."
Labels: california democratic party, carmen trutanich, film industry, ladot, sheriff lee baca