UPDATED "No Balls" has "No Teeth"
This morning's post is from a Mayor Sam reader and animal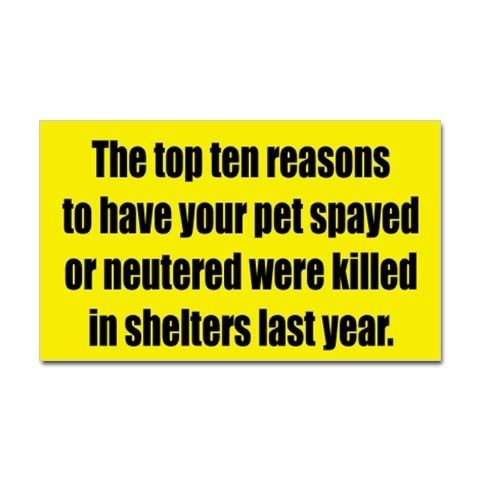 shelter volunteer
who is frustrated
that the city has a neuter-spay
ordinance going in to effect today,
but who says that there is no tangible, clear plan to make its intended benefits a reality.
An email just received from the same party clarifies that the person supports the law, but without some "teeth" and a strategy for licensing, feels it is nothing more than a feelgood measure. Haikula agrees, and reiterates that if people have information on such services in SoCal, post it here and we will organize and share it. Mr. Ed Boks, the shelter general manager, has not responded to numerous requests for information.
From a reader:

Vanity. That is what the city's new spay-neuter ordinance is, as it comes into effect today. It is a law made for show only.

"We have no plan to go door to door to enforce the spay-neuter law." Those are the defeatist words from Edwin M. Boks, the general manager of the Los Angeles Animal Services shelter.

There is also no plan to get licensing under control, and provide massive on-demand spay-neuter and the shelters are packed with animals with no vigorous city plan to find homes for them.

The boardwalk at Venice Beach, South Los Angeles and Tujunga would be great places to start licensing and spay-neuter enforcement, but Mr. Boks has no formal plan per usual.

Could you let people know that next week's Personnel Committee meeting has a special evening starting time so that shelter employees and rescuers can take the next step in their request to get the general manager that Mayor Villaraigosa promised us, but failed to deliver.

Please do not post my name because I am a shelter volunteer, and Mr. Boks has already made an effort to intimidate us.

~~~~~

You said it well enough! The Personnel Committee meeting is going to take place some time next week in Van Nuys City Hall. If anyone knows the time, please post the link to the agenda here and we will re-post it in advance of the meeting.

If any readers can provide links to spay-neuter resources from the city or elsewhere in SoCal, please post them here and we will gather and re-post on a regular basis.

Here is some Van Nuys trivia that will bore everyone except Tom LaBonge.


1872

Isaac Van Nuys

builds first wood-frame house in Valley.


1914 —

Universal City

opens as a studio-cum-town. Floods inundate Van Nuys and cut off Valley from Los Angeles.




1966 —

Busch Gardens

amusement park opens in Van Nuys.




1970 —Women join assembly line at Van Nuys GM plant. Bethlehem Star Parade ends due to waning interest.
A parade ending due to waning interest?
Can anyone say Hollywood Christmas Parade?
Labels: ed boks, hollywood christmas parade, Isaac Van Nuys, LA Animal Services, LA City Council, mandatory spay neuter, Mayor Villaraigosa, tom la bonge, van nuys city hall