NC's Getting a tad miffed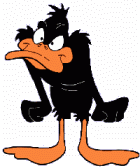 Apparently some 4th floor residents missed my
education on section 907 of the City Charter
.
Monday morning the City Attorney released a brief summary of a $1-billion issue to pay for low income housing. As shown in
Walter Moore's Article
, the issue is being called on a special agenda of the City Council today.
While there are many reasons to be concerned about this, the question being asked, (again) is what part of section 907 does the City Council not understand?
"These Special Agendas are a convenient way to bypass public comment as well as Neighborhood Council Review, " said LANCC Senator Jim Alger in an email earlier today, "for the life of me I don't think they get it."
Alger isn't the only one.
LANCC Senator and Chair Brady Westwater asked "Will they ever learn?" While Mid City West Neighborhood council member and editor of the publication "
CityWatch
" Ken Draper, issued a "Citywatch Alert" to the Neighborhood Councils stating "City Watch is calling your attention to (the special agenda item) because it appears that Neighborhood Councils have been left out of the process, required by the City Charter.
To repeat Senator Westwaters question...
Will they EVER learn?