CRA Tricks and Treats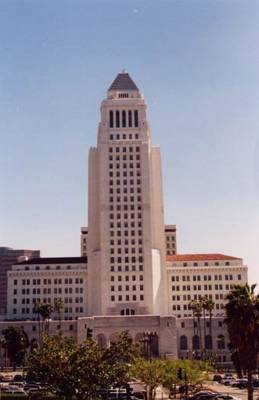 Well it's the weekend and while most of you are getting ready to take the kiddies trick or treating or pondering your Presidential picks, we here at Mayor Sam's Sister City want to take a look at the treats given out by our Los Angeles
Community Redevelopment Agency
.
As
City Controller Laura Chick sends details of a CRA audit to the LA County Grand Jury
, we have smaller fish to fry.
We asked for details on contracts at the Community Redevelopment Agency. We got one little tidbit so far - apparentely the CRA is leasing for $1 a year a former
LANI transit park
and an 80 spot parking lot in
North Hollywood
to something called the "Regional Arts Council" (which at one point alledegly had something to do with the wasteful and useless
Los Angeles Department of Cultural Affairs
but which our sources tell us later spun off and away from CA. In turn, this "non-profit" is sub-leasing them to a restaurant and a parking operation respectively. Anyone know more about these kind of arrangments and why wouldn't the CRA just lease this property directly to the businesses using them - or better yet sell them at fair market value to the concerns involved. Either way, recouping the value of the property back to the agency. If there are a lot of deals like this, isn't the agency losing money it could be earning to pay off it's massive debt? If any of you have thoughts or information on this, please feel free to pass it on.