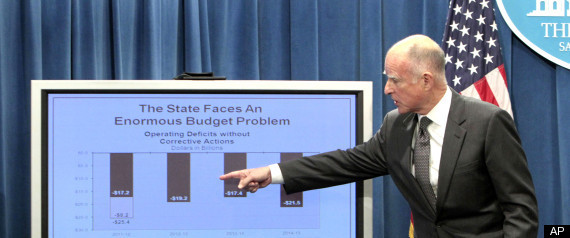 Politicians are scared out of their gourd that Jerry Brown is going to shut down the CRA
and all their shady projects. Problem is, a lot of the money local pols need to run come out of those projects. Jerry Brown's people at least are honest and saying they don't buy the crap from Jose Huizar or Antonio Villaraigosa that CRA projects create any real jobs.
It failed once before when a judge ruled it unconstitutional.
The city is trying again to shut down 140 medical marijuana dispensaries
under yet another law.
You can bet LA's politicians want to
serve up historic Olvera Street to developers and raise the rent on the existing small merchants
. Imagine Crate and Barrel next to the Avila Adobe.
Councilman
Eric Garcetti is renting out a home he owns in Elysian Heights
; it can be yours for only $4,500 a month. How does a City Councilman afford a home that goes for $4,500 a month. Oh,
that's how.
With the retirement of Greig Smith and the possibility of Janice Hahn going to Congress, LA's City Council will be devoid of Anglo Protestants.
The LA Weekly takes note of a dominant Jewish-Latino alliance in Los Angeles shutting out all others.
Still the Weekly gets a few facts wrong, there are three not two African Americans on the Council (and Jan Perry can count double as Black and Jewish), Dennis Zine is not Jewish (he's Lebanese) and while most of the rest of the Clowncil is either Jewish or Latino, CMs Rosendahl and Krekorian are note. And then there's the Type O Blood of ethnicities, President Eric Garcetti who can claim being not only both Latino and Jewish but Italian.
Labels: CRA, eric garcetti, Governor Jerry Brown, la weekly, medical marijuana, olvera street