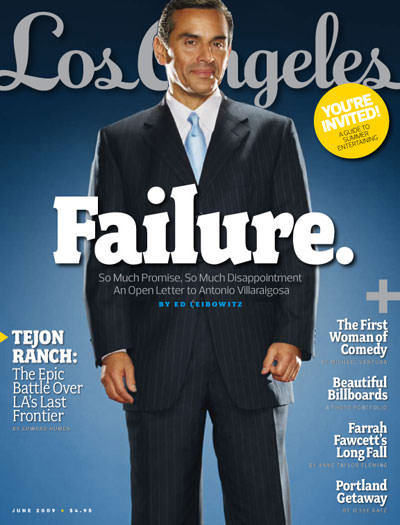 The talk continues around the Mayor's Ticketgate scandal.
While more facts come out and promised records from the Mayor are a jumbled mess
Villaraigosa still has a lot of fans out there
. Those attempting to draw the nexus between the Mayor's active social life and bad policy making may have more work to do to educate the masses.
Besides Ticketgate the Mayor is facing questions over his $120K trip to Europe last December. But not so much over the receipts and the five star hotels but more so as to who was included in meetings most notably possibly a Southern California businessman who may need help from the Mayor to get approval for a project in the Mojave Desert.
Read more at Eric Spillman's blog.
Paul Hatfield reports that Council Member Tom LaBonge may be up to no good. According to the report
LaBonge is prepping a motion to raid Neighborhood Council Funds to pay for the free charter buses
Councilmembers use to curry favor with community groups such as sending senior citizen groups to Pechanga or children to tour Griffith Park with Tom, etc. While we certainly want to provide options for the community to get out that's not the purpose of Neighborhood Council funds.
And finally
Walter Moore's favorite economist
(perhaps next to Zuma Dogg) is retiring.
Jack Kyser, the Chief Economist for the Los Angeles Economic Development Corporation is frustrated
however LA's economy isn't where it should be. Shouldn't be surprising though when Kyser's current and past employer, the LA Chamber of Commerce supports just about every downtown tax and spend scheme that comes down the pike.
Labels: eric spillman, jack kyser, mayor antonio villaraigosa, paul hatfield, ticketgate, tom labonge, walter moore